CMBI Wealth Management
The strategic bridgehead for CMB's overseas private banking business
Underpinned by the four business segments of CMBI - Private Equity Investment, Investment Banking, Asset Management and Securities Sales and Trading, and along with CMB's strong strength and expertise in private banking, the CMBI Wealth Management is committed to providing high net worth individuals and institutional investors in Greater China with investment consultation and asset allocation services of international Standards.
Wealth Management Platform

Private Equity Investment
Direct Investment in Mainland China
Overseas Direct Investment
Other Private Equity

Asset Management
Mutual Funds
Hedge Funds
Discretionary Accounts

Investment Banking
Investment Banking
Equity Capital Markets
Fixed Income

Securities Sales and Trading
Securities Brokerage
Institutional Sales and Trading
Bonds Sales and Trading
CMBI

Approved by the China Banking Regulatory commission (CBRC), and incorporated in Hong Kong, CMB International Capital Corporation Limited ("CMBI") is a wholly-owned subsidiary of China Merchants Bank ("CMB") in Hong Kong for providing total quality financial services to global, local institutional and corporate clients as well as individual investors.

CMBI and its subsidiaries have been implementing diversified business strategies. With reliance on the strength and superb reputation of its holding company as well as its strategic goal of "create Asset-light banking and build One Body with Two Wings", endeavors to provide services to corporate and individual customers both domestic and overseas including corporate finance, securities agency, asset management, wealth management, direct investment, consolidated financial services.

CMB International Securities Co. Ltd. is a licensed corporation to carry on Type 1 (Dealing in Securities) and Type 4 (Advising on Securities) regulated activities for the purposes of the Securities and Futures Ordinance (Cap.571) (CE No.: AUZ441) and is also an Exchange Participant of Stock Exchange of Hong Kong Limited and Hong Kong Futures Exchange Limited.
International service team and personalized service model
We serve each of our private wealth management customers with an exclusive「1+N」service team. In addition to your dedicated Relationship Manager, we bring together professionals specializing in different investment products to serve you considerately.

Private Banking Relationship Manager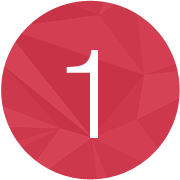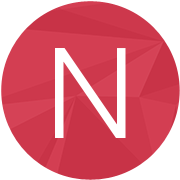 Complex asset allocation needs
Complex financial security requirements
Needs for intergenerational wealth transfer
Tax planning needs
Needs for legal advice
Needs for investment banking / financing
Investment Consultant
Product Expert
Tax and Legal Consultant
Family Trust Consultant
Cross-border Investment Specialist
And more...
Our team is composed of Relationship Managers, Product Specialists, Investment Consultants and operations staff. As a link between customers and the core resources of CMB and CMBI, our professional private banking relationship managers have an average industrial experience of more than eight years. Graduated from top universities in mainland China, Hong Kong, Taiwan, Europe and the US, most hold a master's degree or above. They generally have a high standard of professional ethics and a wealth of experience in project execution in both mainland Chinese and overseas financial institutions.
Through our unique Four-step Method for Spiral Improvement, our investment consultation services are designed to provide you with an integrated cross-border financial services into capital markets. By starting with listening to your needs, we implement strict process management activities to form a spiral loop of continuous services from advice, implementation and perfomance tracking and back to listening.